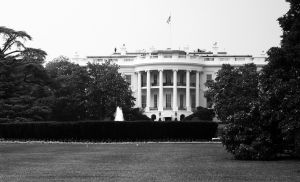 Federal and financial regulators have taken to issuing warnings each month about pay day lenders.  In February a new warning was issued by the top government regulators about the payday loans.  The Federal Reserve Bank of San Francisco and the Federal Deposit Insurance Corp were also part of this warning.  In fact, they held a symposium about the dangers of payday loans and the alternative products available for individuals who are suffering from a lack of money.
Those at the conference stated the website of the Federal Trade Commission provides a number of different alternatives, while warning against the small, short-term, and high rate loans.  The Better Business Bureau also released a warning against pay day lenders.  They called these types of loans a "debt spiral" that could trap consumers into a worse situation than they are already in.
What this and other warnings are generating is a need for regulation at the Federal level.  Already, there are government entities trying to regulate the pay day loan industry.  Unfortunately, not all law makers are on the side of the consumer.  Instead there are many who are on the industry's side.
Why they have changed position is rather interesting.  The financial crisis which began in 2007 changed law makers and some consumers' opinions.  As the credit crunch continued recession and more job loss was seen.  Individuals in terrible debt situations may have ignored their problems by not talking with the companies they had loans through.  In worse situations some consumers went out to get payday loans, for which they are now suffering from.
These law makers who are siding with the industry feel that anyone who has made the wrong choice regarding pay day loans should have to suffer and face the consequences such as losing a home or worse.  They feel the loans, while not good for anyone, can teach a lesson.  They also see that the industry is making a good deal of money.
Those that think this way are not in the majority.  They are hindering regulations at the moment that could stop this type of predatory lending, but the majority party might still win.  One politician in Springfield Illinois stated that payday lenders charge two to three hundred percent of the value of the loan, and this is just in his neighborhood.  He is one person that introduced a bill regarding predatory lending specifically centered on the payday loan industry.  He and many others feel Congress must enact some protections against these types of loans since the working families are depending on it.
The bill has asked for a cap of 36 percent on payday loans.  Unfortunately, the bill is still sitting around.  Some politicians have lost their agenda to get the bill passed.  Some feel that the government has a right to step in and stop the payday lenders from misusing consumers.  They feel a "watchdog" is needed to protect the people.
The other side of this argument is that the government does not feel they should have to step in.  Washington DC for example has lost steam on the entire bill and other proposed bills because the payday loan industry is offering to spend a lot of money in the city on lobbying congress, as well as on other things.  The lenders have a list of where they are willing to donate.  The industry certainly has enough money to do this based on the interest they earn.
All one can really do when it comes to the pay day loan industry is understand how it works and protect oneself.  There are times when you might need money between paychecks, but going for a pay day loan is not the answer.  Instead, seeking other alternatives should be.  There are people out there willing to help.  Your employer, a friend, your family, and even other lenders might be able to give you a little cash to get you through. It is better to understand the other solutions instead of turning to the quick fix.
If you obtain a payday loan with 300 percent interest or more you are not going to be able to pay it off.  You also might not understand what the interest actually is on the loans. Many companies make it complicated and hard to understand what you are being charged.  This is due to listing the interest rate as 300 percent APR, which is not the percent you are being charged in seven days.  You have to understand periodic rate calculations to truly know what you are being charged.
Similar Posts: